Let's Go House Hunting in Alpharetta, Georgia!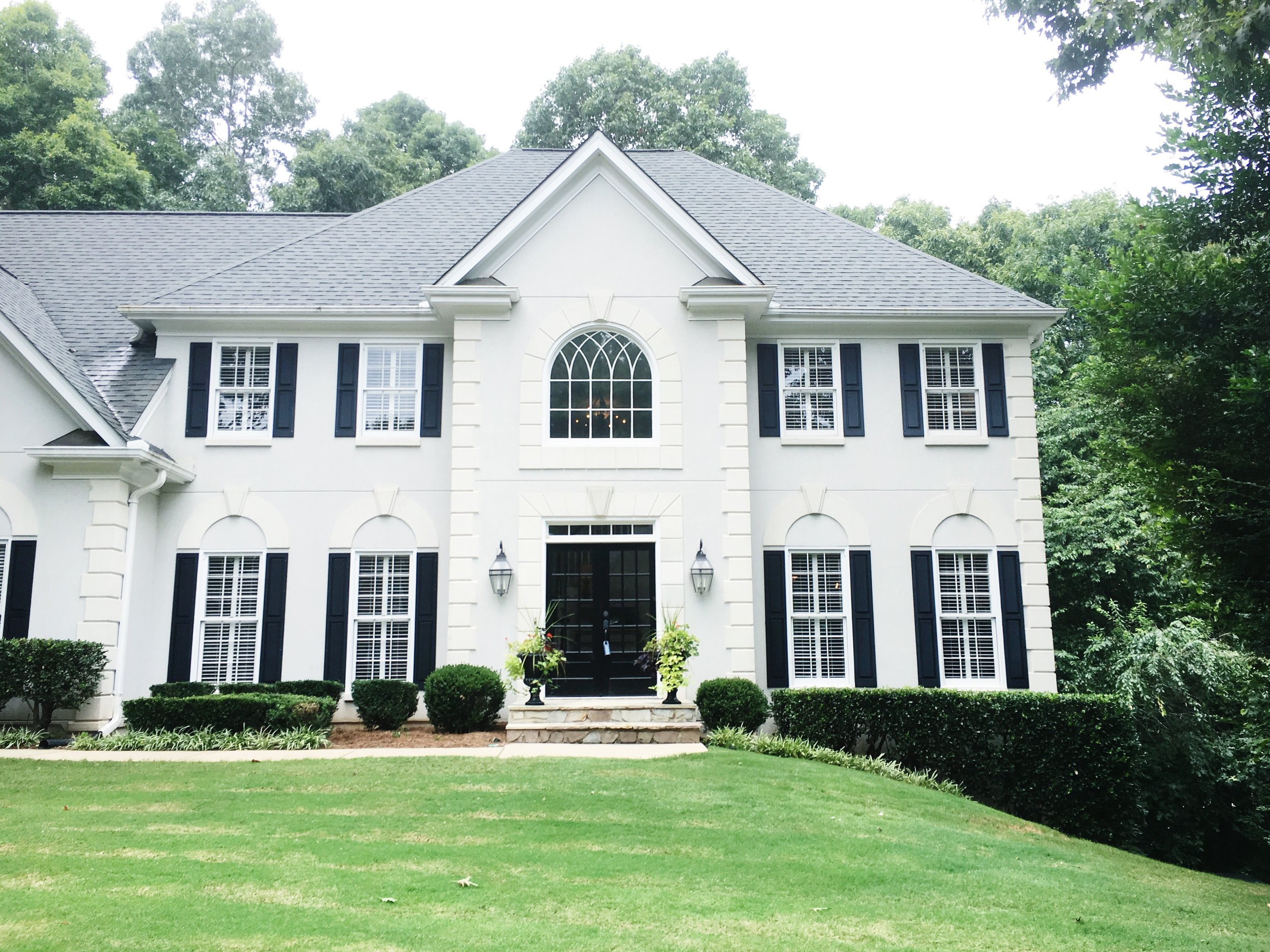 We are technically not house hunting just yet, but since I love to see homes (thus the late nights studying for my real estate license!) and I think some of you do to, we have a fun house tour to share with you today.  Whether you are house hunting in Alpharetta, GA  or not, this home is packed with beautiful inspiration!
It's a whopping 3,500 square feet and only $499,000, but every inch of it feels cozy and inviting.  Located in Winward, one of the most picturesque and sought after areas just outside the city of Atlanta, this gem is a heartbreaker.  Seriously.  Jack and I both wanted to put an offer on it.  Immediately.  It's on a wooded lot that is private and lush but comes with all the kid-friendly amenities so many of us are hoping to find.
With hardwood floors throughout the downstairs and the upstairs I was dying.  The transom windows, breathtaking stone fireplace and the screened in porch were nearly audibly begging us to stay forever!  Every inch of this home felt like... perfection.  I loved the green painted bookshelves and that brick in the kitchen... the his and hers closets in the master... And a basement that will keep my husband (or a fleet of boys if necessary!) entertained for a while.  What more could a girl want in a house?
Don't take my word for it, though.  Take a tour with us, see if you can imagine living here, and let us know what you think!
What did you think?  Anyone else ready to join us for snacks and beverages in that screened in porch?  Or perhaps a quiet breakfast and coffee in that sunlit breakfast room?
For a photo tour or if you happen to be house hunting in Alpharetta, visit Linda Jacobs Homes.